Travel and Tourism information for
Union Bay, BC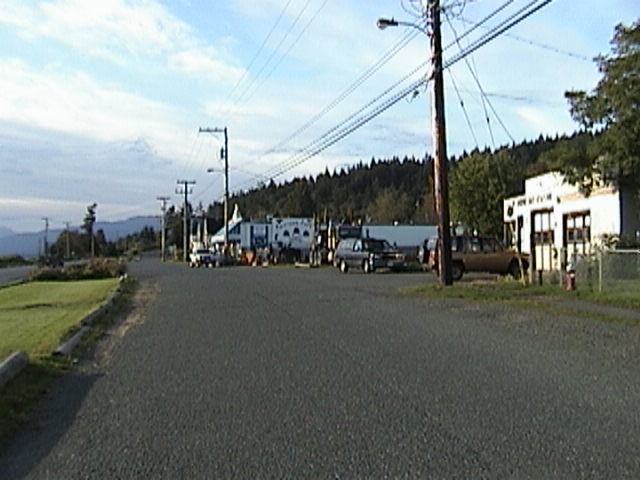 View of Union Bay.


Located in the Comox Valley 15 km south of Courtenay via highway 19A, Union Bay is a small seaside community on the shores of Baynes Sound.

History

First known as "Union Wharf", Union Bay's settlement dates back to 1887. The community began as a port for the shipment of coal from the mines of the Union Coal Company at Cumberland. A 600 ft long wharf was constructed in 1887 - 1888 connecting to the coal mines by rail. The community of Union Bay developed to support the busy coal port. At its height, Union Bay had a population of about 10,000, nearly 10 times its current size. With the closure of the coal mines at Cumberland in the 1950s, many structures, including the coal wharf, were torn down. The small community that remains still retains some of it's historical structures, including the old post office and provincial gaolhouse.

Climate

Like the Comox Valley in general, Union Bay enjoys short, mild winters and warm, dry summers.

Travel

The Old Island Highway, also known as the "Oceanside Route" ( BC Highway #19A ) passes through Union Bay about 15 minutes south of Courtenay, in the Comox Valley.

Access from the Inland Island Highway ( BC Highway 19 ) is from the Buckley Bay exit (exit #101) about 5 minutes south of Union Bay along Highway 19A.

BC Transit operates a local bus service connecting Union Bay with the rest of the Comox Valley.


Union Bay and the Comox Valley has something for everyone: culture, scenic beauty, numerous outdoor recreational opportunities, mild climate and a relaxed lifestyle are all here to enjoy.