click on banner to go to entry page
Copes Islander Oceanfront Bed and Breakfast
Comox Valley Courtenay B&B and Vacation Rental Accommodation
Comox, Vancouver Island, British Columbia, Canada
Map of Courtenay and the Comox Valley
We are located close to the Comox - Powell River Ferry Terminal at Little River, a 10 to 15 minute drive from downtown Courtenay or Comox.
Driving Directions to Copes Islander Oceanfront B&B:
From Highway 19 or 19A, proceed to Courtenay and watch for the highway signs directing you to the Comox - Powell River Ferry. Follow these signs until you arrive at the last intersection before entering the ferry terminal. Turn left onto Wilkinson Rd. We are the last house before the turnaround at the end of the road. (1484 Wilkinson).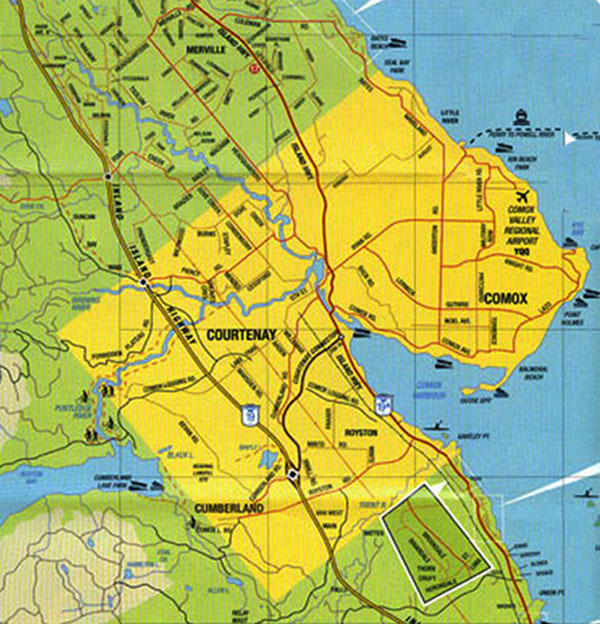 Map of Courtenay - Comox Vancouver Island, BC
Site Directory
Copes Islander Bed and Breakfast
1484 Wilkinson Rd.
Comox, Vancouver Island
B.C. Canada V9M 4B3
Reservations: (250) 339-1038
Toll Free (in North America): 1-888-339-1038
Email: contact us
All Rights Reserved Copes Oceanfront B & B 2001-2205©



Comox Valley Courtenay Bed and Breakfast..Comox Vancouver Island Vacation Rentals