Home |
site directory |

Courtenay information

accommodation

copes oceanfront b&b
other Courtenay b&bs

travel to Courtenay

travel
coach lines
rail
ferry
air

activities

kayaking
skiing
biking
caving
Parks and Beaches
golf
birding
fishing
wildlife
hiking
horseback riding
whale watching tours


events

Filberg Festival
Island Music Fest

Copes` Islander Oceanfront Bed and Breakfast
1484 Wilkinson Rd, Comox, BC

Travel and Tourism information for
Courtenay, Vancouver Island, BC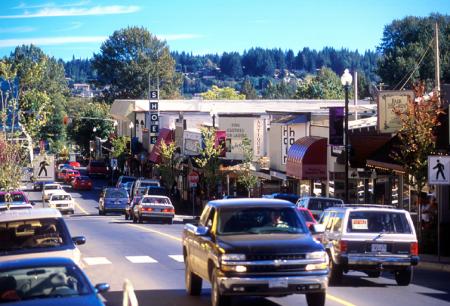 Downtown Courtenay British Columbia


Courtenay is situated in the Comox Valley on the east coast of Vancouver Island, the largest of the islands off British Columbia's Pacific coast. Courtenay, along with the town of Comox, the Village of Cumberland, and the unincorporated settlements of Royston, Union Bay, Fanny Bay, Black Creek and Merville are collectively referred to as the Comox Valley.

History

The city was named after the Courtenay River, which in turn, was named after George William Courtenay, captain of the British ship HMS Constance, which was stationed in the area between 1846 and 1849. Courtenay and the Comox Valley was first settled by the Komux people, the name Comox is derived from the Salish Indian word "Koumuckthay", meaning "Land of Plenty".


Climate

Courtenay enjoys short, mild winters and warm, dry summers. Weather systems that bring heavier rainfall and storms generally pass over us en route to the British Columbia mainland. The Comox Valley is one of the few places in Canada where, in the winter months, one can ski in the morning and golf in the afternoon.

Travel

Courtenay is connected via the Inland Island Highway ( BC highway #19 ) and via the older coastal route (highway #19A) to Nanaimo and Victoria to the south, and to Campbell River to the north.

The BC Ferries terminal at Little River on the Comox Peninsula connects Vancouver Island to Powell River on the BC Mainland.

Nearby Comox Airport (YQQ) is the arrival point for daily scheduled flights daily from Vancouver and Calgary.
The Courtenay Airpark provides landing facilities for small private aircraft.

BC Transit operates a local bus service within the Comox Valley.

Festivals

Courtenay, and the surrounding Comox Valley is home to a thriving artistic community. The Filberg Festival, a four day showcase of arts, crafts and music, is held in Comox every year on the first weekend in August.

Comox Nautical Days are also held on the first weekend in August in Marina Park. This yearly three day celebration of Comox's marine heritage includes a "Build, Bail & Sail" event, Ceremony of the Flags, Fireworks and Comox Marina Parade.

CYMC, a three week summer music festival offers aspiring young musicians opportunities to practice their chops at numerous workshops and performances.

The annual Island Music Fest in July brings world renowned performers to the Comox Valley.

Courtenay and the Comox Valley has something for everyone: culture, scenic beauty, numerous outdoor recreational opprortunities, mild climate and a relaxed lifestyle are all here to enjoy.


City of Courtenay

Area: 17.02 km²
Founded 1891
Incorporated 1915
Population: 18,304 (2001)
Population density: 1,075.3/km²
Time zone: Pacific: UTC -8

Latitude: 49°41′16″N
Longitude: 124°59′40″W